1. What is the mission of hady.boutique, who are you, what you do, what do you sell?
2. I am an US citizen can I pay with Paypal ?
Yes, you can pay with Paypal when you proceed your shopping cart, you will receive the procedure for ordering with Paypal, please note that you have 48 hours maximum to validate the payment, after this time your order will be automatically canceled!
3. How do i download the business card of the wholesaler i just purchased?
If the payment have been made properly you should received an email with your order confirmation and a link to download your card throw your customer account, if you did not received anything it means that your payment failed or check your SPAM folder.
Once you will clic on the link inside the email you will be able to connect to your customer account and download all the cards you purchased.
On the left column clic on ORDER HISTORY AND DETAILS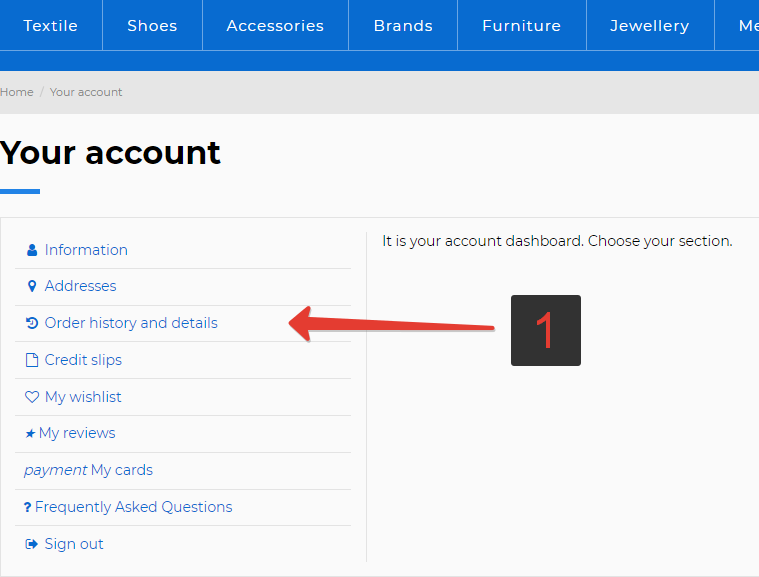 Than clic on DETAILS

Than scrowl down and clic on DOWNLOAD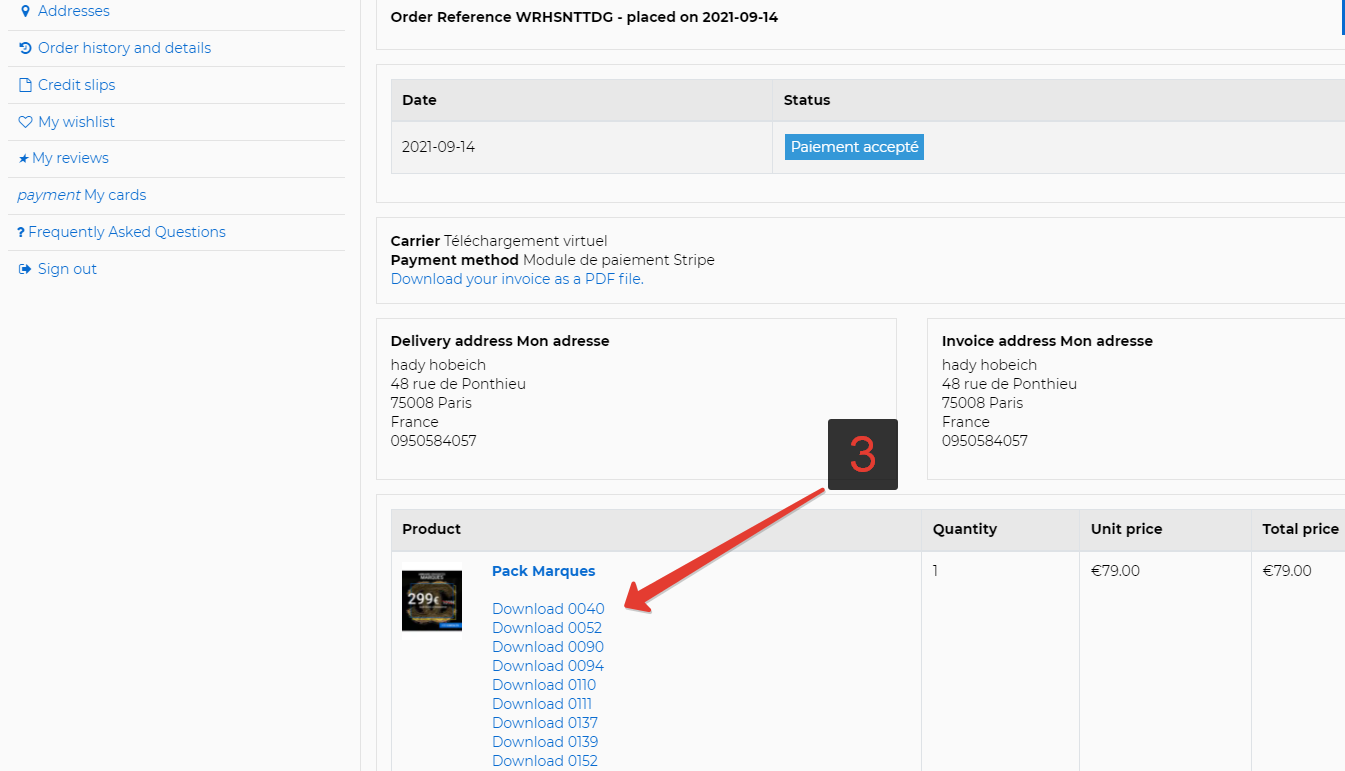 Watch the Video tutorial
4. How can I communicate with Turkish Wholesaler?
When we met the wholesalers we asked them what was the most suitable means of communication for them, so you will find for the majority of contacts a phone number of this type +90 (0) 531 123 44 55
Also we recommend that you contact them by Whatsapp and therefore enter the phone number in this way +90 531 123 44 55 so do not include the (0). Turkey's area code is +90 and mobile phone numbers start with 53 ... landline numbers with 21 ....
Some of them also indicated their Telegram, Instgagram and website
5. What is the minimum order "MOQ" in Türkiye ?
6. I bought a visit card what is next ?
If you have placed your order by Credit Card or Paypal you will receive an email instantly confirming the success and followed by a second email which sends you the Business Cards links to download, if you have not received anything or you have made a mistake in your email you must check your SPAM or SPAM folder if after that you still cannot find your order contact me by email sales@france-turquie.com. For orders placed by Orange Money you have received an email explaining how from your mobile to send the money if you do not see it, you must check your SPAM or Junk Mail folder if after that you still cannot find our email contact me by email sales@france-turquie.com
7. The contact does not answer me, what should I do?
In Türkiye as in many other countries not everyone speaks English well, sometimes we recommend that you use Google Translate to contact the wholesaler as this may unblock communication.
Here is a message that you can copy / paste to establish the first contact:
Merhaba, sipariş vermek için toptan kataloğa bakmak istiyorum. Teşekkürler
it means in English (Hello I would like to see the wholesaler catalog to place an order. Thank you)
8. What country do Turkish Wholesalers deliver to?
All countries in the world no restrictions, Europe, USA, Africa, Asia, North America, South America and the planet Mars ;)
9. Who takes care of the delivery from Türkiye?
90% of Wholesalers and suppliers already have partnerships with delivery companies (CARGO) to offer shipping from Turkey directly to your country. In general, if you place a nice order they will always find a solution, don't worry.
10. Can you guarantee me that the suppliers in Türkiye are 100% reliable?
It is normal to be afraid when ordering for the first time especially if you are starting up, but in Turkey you should know that wholesalers, suppliers and factories are very serious and do not rip off customers because there are strict laws and their reputations. would be at stake globally, for fear of scaring away customers. So far I haven't heard a single customer get ripped off, but if that happens send me a message I will try to help.
11. What are the customs fees on average?
Hello customs fees are to be paid in your country upon receipt of the goods directly from the carrier, it is up to you to inquire beforehand with the departments concerned but usually this corresponds to the VAT of your country. Otherwise there are no taxes to pay from Turkey!
12. How to launch your brand in Turkey country?
13. I am an individual, self-employed, can I order anyway?
Yes you can order even without being a company in Turkey no problem as long as you pay your orders :) There is no minimum order (MOQ) but it is certain that the wholesaler will be less motivated to deliver 5 items than 50 items.
14. Finally I would like you to take care of organizing my purchases in Turkey, is that possible?
Yes, as a Sourcing Agent, I can support all legal entities or international companies in sourcing their products from A to Z, the service is charge on demand based on an hourly rate fill the form here